When talking with CTOs, the same stories and lessons kept coming up over and over. So, Joel decided to write the Modern CTO book. As Joel outlined the book, he involved a number of CTOs he had close relationships with. The conversations were engaging, intelligent and fun. He didn't want them to stop.
These conversations turned into the Modern CTO Podcast. Much more than a podcast, Modern CTOs are a collection of people who love what they do. Sharing knowledge, stories and bringing up the next generation of technology leaders.
Currently there are 70k CTOs, Lead Developers, and rising tech leaders who actively listen to the Modern CTO Podcast.
---
Our Team
---
Joel Beasley
Our Podcast Host and Author of Modern CTO Book, meet Joel.
joel -at- moderncto.io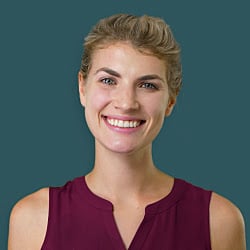 Chloe Ferguson
Our Public Relation's and Content rockstar. Chloe runs our social media strategy and is the point of contact for incoming opportunity. #dogMom
chloe -at- modercto.io
Jake Smith
Our brilliant Podcast junkie. Jake cuts the cast like champion. We all love Jake for the HD quality Audio experience and live streams.
jake -at- modercto.io
Heidi Baker
Newsletter and Content Manager
heidi -at- modercto.io
Courtney
Newsletter and Content Manager
courtney -at- modercto.io
Alex 
Cinematographer and video editor.
video -at- modercto.io
Allison Tuley 
Director of Business Development
allison -at- leaderbits.io
---
<3 from our community
---
100k+ Developers and CTOs have liked and shared Joel's content that shaped this book.
*Warning will gain a decade of experience when consumed.