In 2017, while writing the Modern CTO book, Joel started interviewing CTOs.
These interviews turned into the Modern CTO Podcast creating a conversational atmosphere for leaders to share their experiences.
In 2018 we received a call that CTO of Microsoft Kevin Scott would be joining us as a guest and then the CIO of T-Mobile Cody Stanford. After these episodes aired came NASA, Verizon and before we knew it we had a waiting list for future guests.
Fast forward to today and the Modern CTO Podcast is the #1 Leadership & Tech Podcast in the world. Over 88k CTOs, Lead Developers, and rising tech leaders actively listen to the Modern CTO Podcast.
Our Podcast Host. Joel extracts the best insights from practicing leaders and is the Author of Modern CTO Book, meet Joel.
Our VP of Sales. Jaime drives strategy and growth, while working on new business projects to grow the Modern CTO Community.
[email protected]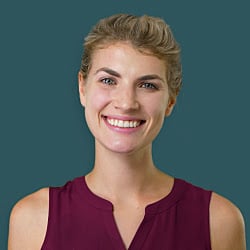 Chloe Ferguson
Sales & Marketing
Our Public Relation's and Content rockstar. Chloe runs our social media strategy and is the point of contact for incoming opportunity. #dogMom
[email protected]
Mackenzie Ehrenfried
Senior Account Executive
Our sales and new business go to! Mackenzie is our point of contact for new opportunities and customer satisfaction!  [email protected]
Our resident audio guru. Jake produces the HD quality Audio experience for our Podcasts and is responsible for our content release schedule.
Alex Batruin
Video Producer
Our cinematographer and video editor. Alex is responsible for editing our extensive video library.
[email protected]