Today we're talking to Trevor Hinesley, the Co-Founder and CTO at Soundstripe. And we discuss his journey from touring musician to CTO. How Soundstripe enables musicians to make a steady income creating music, and how to know when to trust your gut for big decisions. 
All of this, right here, right now, on the Modern CTO Podcast!
To learn more about Soundstripe, check them out at https://www.soundstripe.com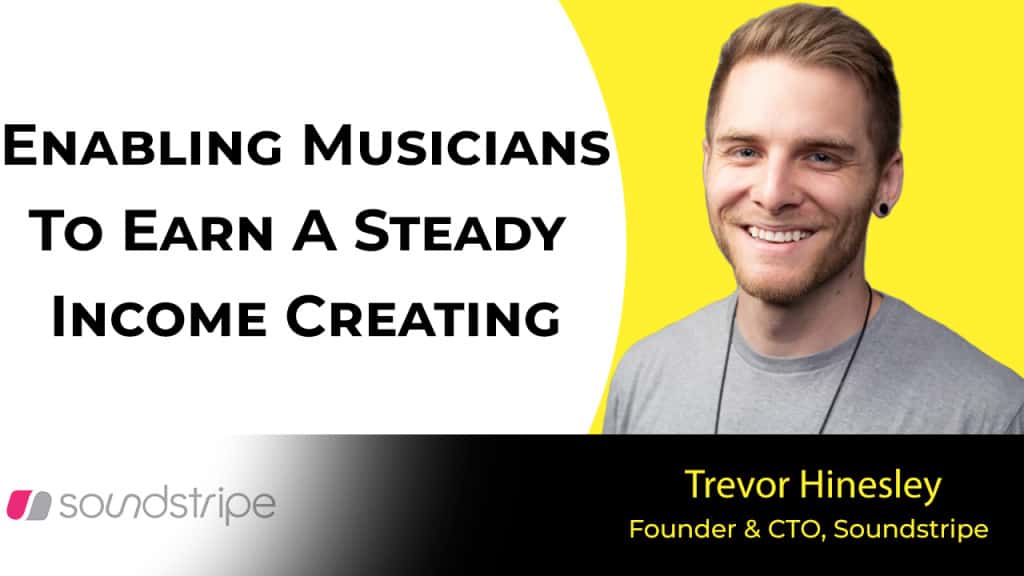 About Trevor Hinesley:
Trevor specializes in building scalable technology platforms by growing teams who desire to challenge the status quo. He is currently making creators' lives easier @Soundstripe.
About Soundstripe:
Founded and operated in the heart of music city, Nashville, TN. We are dedicated to making incredible music available to video content creatives. Emotional impact is the name of the game and we are passionate about the marriage between music and picture.