Today we're talking to Matt Mahar, the CEO of Cana; and we discuss how Cana has built a molecular beverage printer capable of dispensing any drink imaginable on demand, how decentralizing beverage manufacturing will have a significant and immediate impact on the environment, and what the future could look like with most foods and drinks able to be printed in your home. 
All of this right here, right now, on the ModernCTO Podcast!
Learn more about Cana and their molecular beverage printer at https://www.cana.com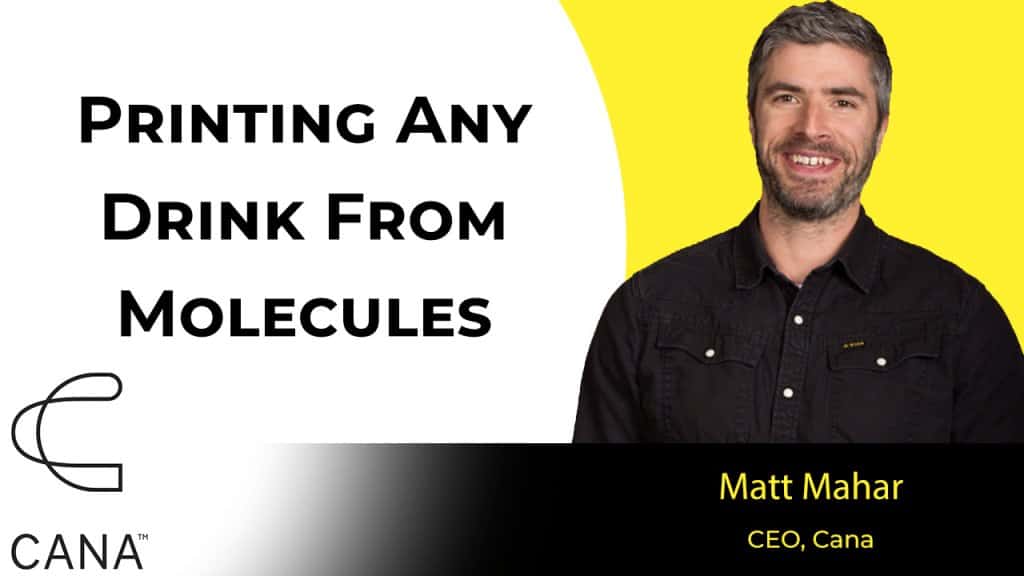 About Matt Mahar:
I come from the great white north and love figuring out how to produce impossible ideas that help people save time, feel more in control and save money. I am most comfortable when I'm re-imagining the status quo for the better of the masses.
As CEO, I make sure the goals are clear and the resources are available for everyone to deliver great product experiences.
Simply put, Cana's mission drew me in from the beginning, building a company that's bigger than just itself by reimagining the way the world produces and consumes to reduce environmental impact.
About Cana:
Cana is an early stage startup on a mission to transform the way the world produces and consumes.
We believe in an abundant future, a future where molecular printers instantly make the things we want to consume. Where more options and more flavors are delivered in more ways with less of an impact on the environment.
We're starting with beverages.
Every year, the world uses 121 million acres of land, 300 trillion liters of water, and 543 million metric tons of CO2 creating and shipping beverages around the globe.
Every minute, 1 million beverage bottles and cans are sold with only 20% ever recycled. This waste has led to massive buildups of trash that disrupt ecosystems, hurt wildlife, and end up back in our bodies as microplastics.
We've found a better way. At Cana, we're building the world's first molecular beverage printer to bring the beverage aisle to your countertop. And no, this isn't another pod machine. Any beverage, any time, greater convenience, and most importantly, dramatically less environmental impact.
This is our first step. This is the future of beverages.