Today we're talking to Jeremy King, Senior Vice President & Head of Engineering at Pinterest; and we discuss why Pinterest is the internet's way to figure out what people want; how Jeremy optimized the company's experimentation strategy; and how people may be missing out on personal growth in fully remote environments .
All of this right here, right now, on the Modern CTO Podcast!
Check out more of Jeremy and Pinterest at https://www.pinterest.com/!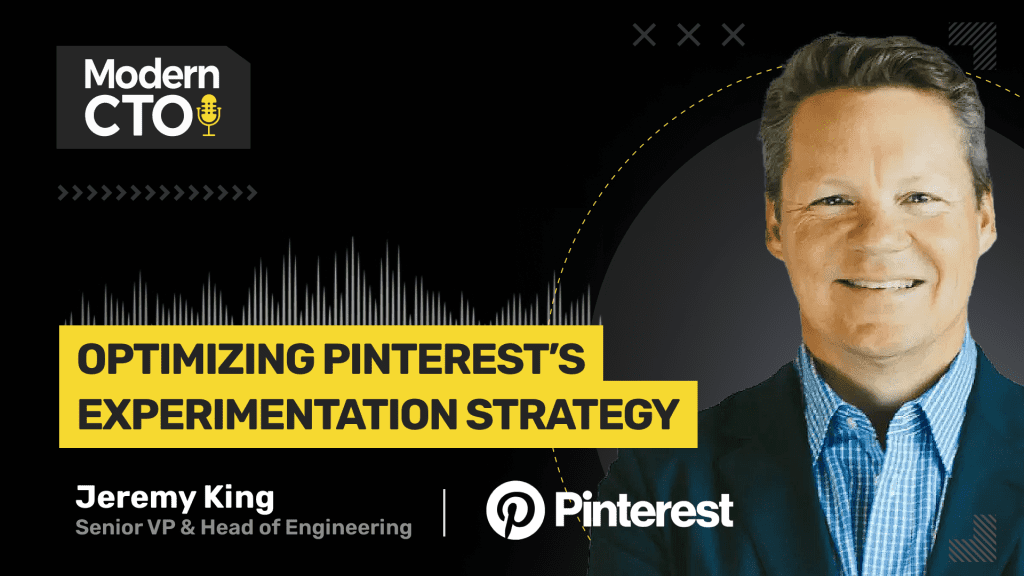 About Jeremy King:
Technology leader with a record of building highly successful and talented teams from startups to Fortune 100 tech companies. Dedicated to developing people, scaling technology platforms, leveraging data and machine learning, building great products, and growing businesses.
About Pinterest:
Pinterest's mission is to bring everyone the inspiration to create a life they love. It's the biggest dataset of ideas ever assembled, with over 200 billion recipes, home hacks, style inspiration and other ideas to try. More than 430 million people around the world use Pinterest to dream about, plan and prepare for things they want to do in life.