Today we're talking to Dan Ni, the founder of the TLDR Newsletter. And we discuss some of the most interesting moments from both the TLDR Newsletter and the ModernCTO Podcast. Speculating on whether or not the next Tesla will fly, mind-controlled flamethrowers, ransomware attacks, and more!
All of this, right here, right now, on the Modern CTO Podcast!
To learn more about TLDR, check them out at https://tldr.tech/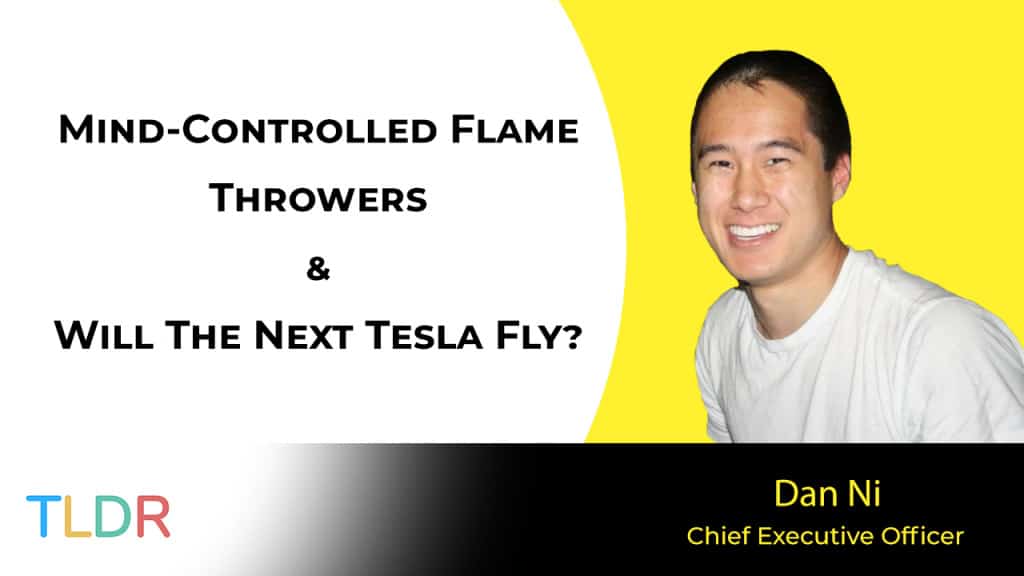 About Dan Ni:
Dan Ni is the founder and Chief Executive Officer at TLDR Media. Before that, he was the Chief Executive Officer at Scraper API. Dan was also a trader for Jane Street. You can follow him on Twitter.
About TLDR:
The morning paper for techies. TLDR is a daily newsletter with links and TLDRs of the most interesting stories in tech, science, and coding. When you subscribe to TLDR's daily newsletter, you receive eight daily links to keep you up-to-date in tech, science, and coding.