Today we are talking to Chris Slowe, CTO & Founding Engineer at Reddit. And we discuss ways to ensure you always hire the right person, empowering your brightest minds to make decisions, and important tips for getting the most out of your one-on-ones
All of this, right here, right now on the Modern CTO Podcast!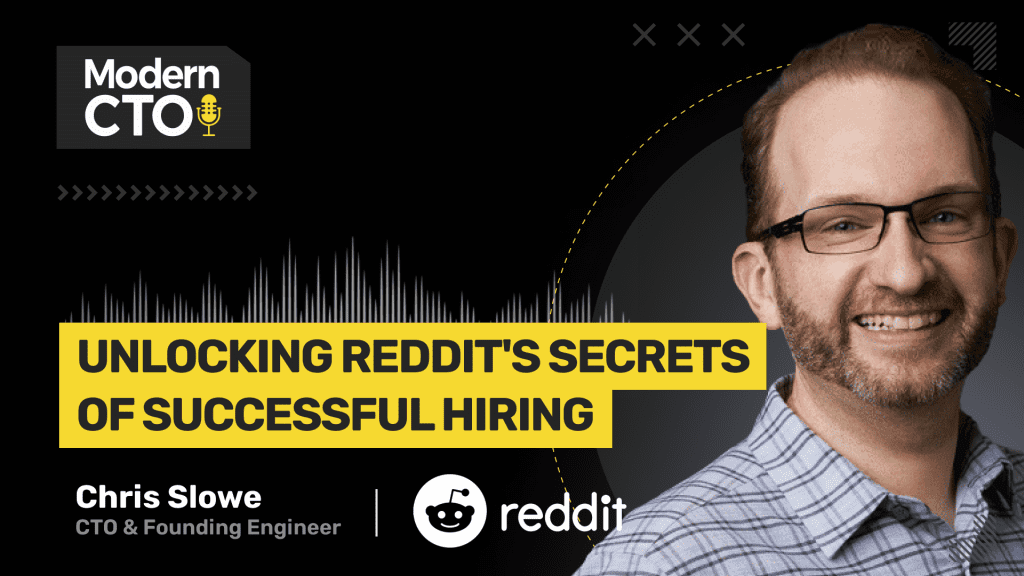 About Chris Slowe:
Chris is CTO and Founding Engineer of Reddit. Though a software engineer by vocation, his first attempt at a career started with his finishing a PhD in experimental physics at Harvard where he learned about the importance of modeling, critical thinking, statistics, and (honestly) welding. He uses the first three skills regularly.
The final years of his PhD were concurrent with him breaking into startups and getting accepted to the first YCombinator class, where he subsequently met Steve and Alexis and became Reddit's first employee five months into the company. After five years at Reddit, he left with Steve to work on Hipmunk as Chief Scientist. He's now been back at Reddit since 2015 and became CTO after a year as Director of Engineering.
About Reddit:
Founded by Steve Huffman and Alexis Ohanian in 2005, Reddit is an online community where users submit, vote, and comment on content, news, and discussions. Nicknamed "the front page of the internet,"​ Reddit is one of the top ten sites in the United States (source: Alexa), with hundreds of millions of users each month on desktop, mobile web, and our official Android/iOS apps.