Today we're talking to Brad Sousa, CTO at AVI Systems; and we discuss what determines the "creepy meter" of AI; the phenomenon of AI creating more data than humans; and why radical giving can be the key to your growth as a leader.
All of this right here, right now, on the Modern CTO Podcast!
Check out more of Brad and AVI Systems at https://www.avisystems.com/!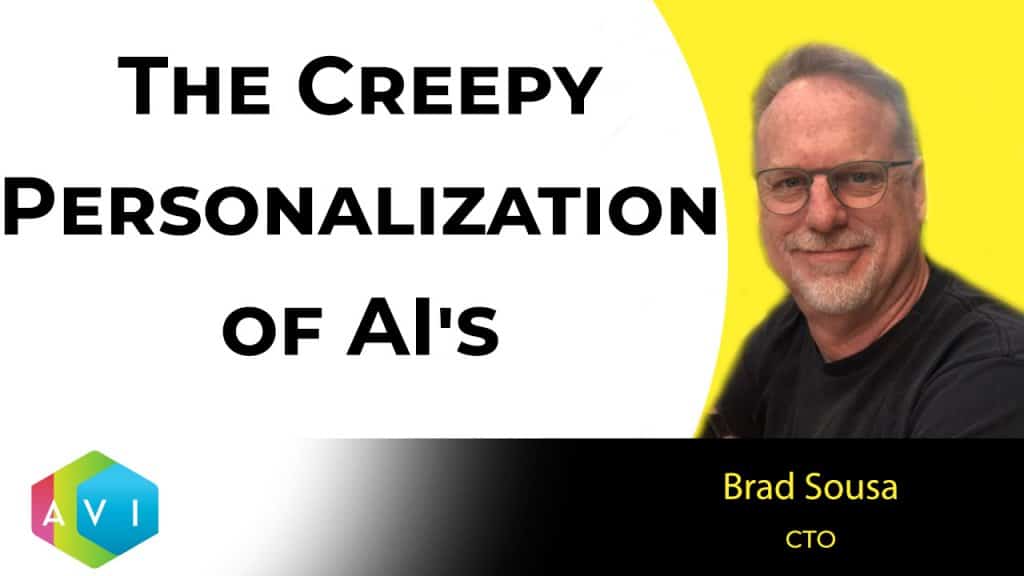 About Brad Sousa:
Industry authority on visual collaboration, Unified Collaboration, digital media, video over IP, collaboration within classified applications, and visual collaboration for healthcare and distance learning. Brad's experience and expertise makes the difference between integrating collaborative technologies, and create enterprise-wide adoption that changes organizational cultures and accomplishes broad organizational strategic initiatives. Brad is a key note speaker at symposiums and workshops addressing the application of technology in education and the effects on academic outcomes; the use of classified and unclassified visual collaboration; how enterprise collaboration and adoption of visual communications improves productivity and ROI.
Pioneered the use of MPEG multicast for statewide and district-wide distance learning applications with notable programs such as Hacienda LaPuete' USD (three time recipient of the Smithsonian Award for Technology in Academics), the Modern Red School House (Kayenta USD) and The Cascade Consortium (distance learning network supporting central Washington State).
About AVI Systems:
Communication Liberation Most organizations have one principal requirement for their audiovisual (AV) technology: that it frees them to do their jobs. That's why the best system is one that opens the lines of communication, then gets out of the way. It's also why AVI designs our systems to be easy to integrate, intuitive to operate, and simple to maintain. This is our definition of Communication Liberation, and it's reflected in the incredible diversity of AV solutions that we provide for business, commercial, education and government clients across the U.S. Founded in 1974, AVI Systems has 16 offices throughout the Midwest, Central Southwest and on the West Coast, giving us a regional presence and national reach. We owe a great part of our success to having the most highly trained, capable and motivated team of experts in the AV industry. As a 100 percent employee-owned company, we are able to attract and retain the most qualified people by treating every individual as a crucial member of AVI. We provide them the opportunity and encouragement to grow in their careers and empower our employee-owners with stock ownership via 401(k) matching, dividends and profit sharing. The people of AVI not only share in the success of our company, they share a conviction that technology should liberate, not impede. And working together, we provide integrated audiovisual solutions that remove barriers instead of creating them, freeing our customers to seize opportunity and imagine new possibilities.