Today we are talking to Josh Jones, the founder and chairman of QuantHub. And we discuss how he and his father built a medical center in the jungle of Costa Rica. The importance of having a data literate front line workforce, and how QuantHub is helping companies upskill their workforce in data science. 
All of this right here, right now, on the Modern CTO Podcast!
Check them out now at QuantHub.com!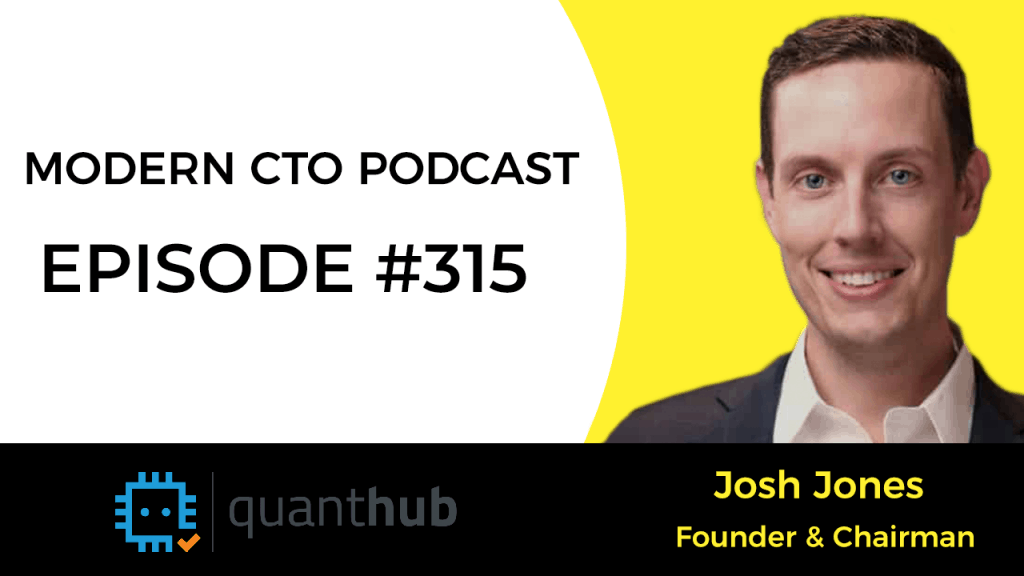 About Josh:
Before founding StrategyWise and QuantHub, Josh started and sold multiple businesses in Asia, North and South America. With fluency in 4 languages and work experience in over 40 countries, Josh has played a key role in landing strategic accounts with numerous multinational firms such as Toshiba, Samsung, and Kirin Beer. He has been quoted by Forbes, CIO, InformationWeek, Entrepreneur Magazine, the Atlanta Business Chronicle and is a regular speaker and lecturer in Universities and conferences across the US.
About QuantHub:
Operating at its full digital potential could add at least $2 trillion to the US GDP. The catch… AI Has a People Problem According to IBM/Burning Glass, there are more openings for analytics talent than there are data professionals in existence! Beyond that, the World Economic Forum estimates the average enterprise employee needs 101 days of upskilling to meet workforce skill demands by 2023. Technology is driving our world into the digital revolution, but people are getting left behind. QuantHub helps companies develop their strongest asset in this revolution: their people. We provide an efficient yet rigorous vetting platform for hiring data professionals and a modern, in the flow of work, learning platform focused on both AI skills for analytics teams and data literacy skills for the entire enterprise.